TEDx Cumbernauld Women
We are back for our 3rd consecutive year! TEDx Cumbernauld Women 2021 will take place on the 5th of December 2021, at the Castlecary Hotel! Tickets will be live very soon!

The theme for the TED Women conference this year is:
'What Now?'

2020 has been an extraordinary year ... and TEDx Cumbernauld Women's Fearless speaker line up stepped up to the challenge! You can catch up with their talks HERE.

If you wish to catch up on 2019's BOLD + BRILLIANT talks: click HERE! Enjoy!


What is TEDx?

In the spirit of ideas worth spreading, TED has created a program called TEDx. TEDx is a program of local, self-organized events that bring people together to share a TED-like experience. Our event is called TEDxCumbernauldWomen, where x = independently organized TED event. At our TEDxCumbernauldWomen event, TED Talks video and live speakers will combine to spark deep discussion and connection in a small group. The TED Conference provides general guidance for the TEDx program, but individual TEDx events, including ours, are self-organized.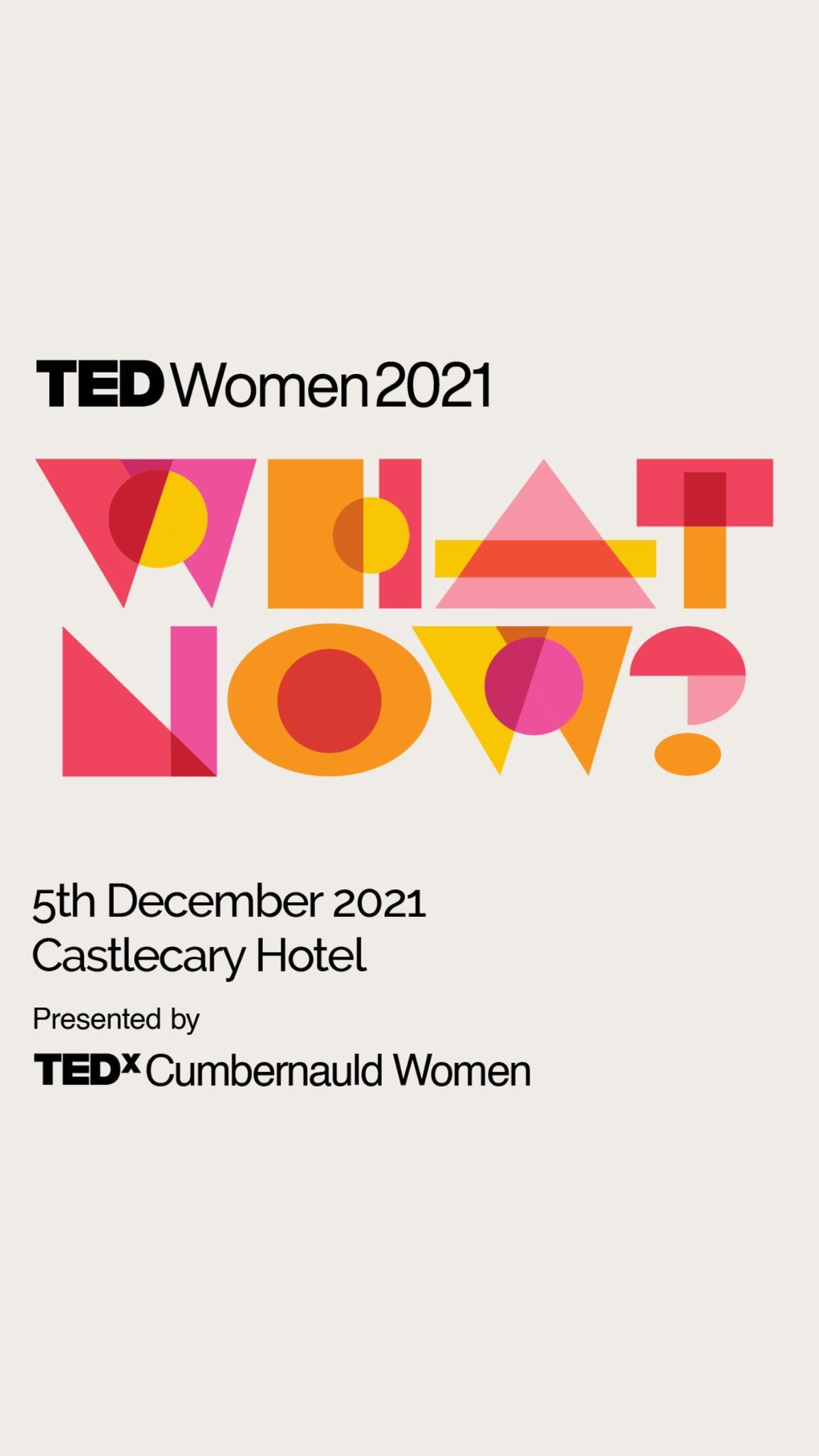 TEDx Cumbernauld
Women - Get in touch!
Content from Google Maps can't be displayed due to your current cookie settings. To show this content, please click "Consent & Show" to confirm that necessary data will be transferred to Google Maps to enable this service. Further information can be found in our Privacy Policy. Changed your mind? You can revoke your consent at any time via your cookie settings.
Consent & Show